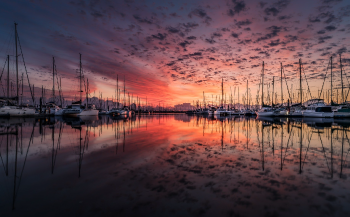 Dynamic, specialized and sustainable underwriting
ALSUM is aimed to improve marine underwriting standards in the region, by way of knowledge (information, discussions and education) and taking the professional practice of the most advanced markets worldwide as reference, without neglecting the reality of the Latin American business environment.
The vision of ALSUM is to consolidate as the largest source of information and knowledge of Marine Insurance in Latin America, as well as being the most prestigious body to recommend standards, risk management practices, clauses and regulations, and the most accepted and recognized entity to certify the suitability of marine underwriters in the region.
Globalized market, competitivity, innovation and high standars
The Marine Insurance is often referred to as the dean of all insurances. Not only is the oldest, but one of the most complexes and standardized worldwide.
The cargo flows through large and sophisticated supply chains, trucks travel hundreds of miles, ships sail in rivers and seas, ports move millions of containers in economic, social and regulatory fluctuant environments.
In such a challenging context, it was necessary to count with a regional association which promoted world-class underwriting standards and risk management.
The ALSUM Project was consolidated on May 6th, 2011, when, at AIG in Miami, Gabriel Fabrega, Xavier Pazmiño, Mauricio de la Guardia, Erika Schoch, Fabricio Campos, James Garcia, Maria Fernanda Alonso, David Goldbaum, Rodrigo Amengual and Leonardo Umaña met and developed the first strategic planning exercise to draw up the statutes of the Association.
The Latin American Association of Marine Underwriters – Alsum – was conceived as a non-profit foundation, capitalized by insurers and reinsurers with presence in Latin America, both local and multinational.
The Alsum Foundation is an entity dedicated to provide information, training courses, accreditation exams and discussion scenarios to the community of marine underwriters in Latin America. Alsum services also extend to insurance and reinsurance brokers, adjusters, risk managers, lawyers, logistics operators, and all those companies or professionals who are interested in the shipping and logistics business and their insurance.
Alsum have the approval of various associations of insurance, such as the International Union of Marine Underwriters – IUMI, based in Germany, the Argentinian Associations of Insurance Companies – AACS, the Chilean Insurance Association,- AACH, the Costa Rican Association of Private Insurers – AAP, the Panamanian Association of Insurers – APADEA, the Mexican Association of Insurance Companies – AMIS, the Peruvian Association of Insurance Companies – APESEG, the Colombian Federation of Insurers – Fasecolda, the Ecuadorian Federation of Insurance Companies – FEDESEG, and the Inter American Federation of Insurance Companies – FIDES.
In 2016 the Board decided to open the legal operation in Colombia, under the name of Alsum Foundation – Colombia, with the same statutes and bodies of the headquarters in Panama.