[:en]The most important Marine Insurance Conference in Latin America[:pb]O mais importante Congresso de Seguros Marítimos e de Transporte da América Latina[:]
[:es]Participe en el congreso de seguros marítimos más relevante de la región esta vez en
versión virtual
. Actualice su conocimiento en seguros de carga, cascos y responsabilidades marítimas en compañía de aseguradores (re), brokers, gerenciadores de riesgo, ajustadores, abogados maritimistas y asegurados de toda América y Europa.
Ante el punto de inflexión histórico que plantea el coronavirus por las restricciones en la posibilidad de realizar viajes y reuniones, este espacio virtual dotará a los participante de nuevas herramientas para hacer frente a los nuevos retos que supone estas realidades.[:en]Attend the most relevant Marine Insurance Conference in the region, this time in a virtual format. Update your knowledge in Cargo, Hull and Marine Liabilities accompanied by (re)insurers, brokers, risk managers, adjusters, maritime lawyers and insureds from the Americas and Europe.
Given the historical turning point caused by the coronavirus due to the restrictions on the possibility of making trips and meetings, this virtual space will provide participants with new tools to face the new challenges posed by these realities.[:pb]Participe agora do congresso de seguros marítimos mais relevante da região na versão virtual. Atualize seus conhecimentos em seguro de carga, cascos e responsabilidades marítimas, acompanhados por (re) seguradoras, corretores, gerentes de risco, ajustadores, advogados marítimos e segurados de toda a América e Europa.
Dada a virada histórica que esse novo coronavírus suscita devido às restrições à possibilidade de realizar viagens e reuniões, esse espaço virtual fornecerá aos participantes novas ferramentas para enfrentar os novos desafios impostos por essas realidades.[:]
[:es]3 mañanas de jornada académica[:en]3 mornings of conferences[:pb]3 manhãs de conferências[:]
[:es]15 conferencias interactivas[:en]15 interactive conferences[:pb]15 conferências interativas[:]
[:es]4 estrategias de networking*[:en]4 networking strategies*[:pb]4 estratégias de networking*[:]
[:es]PATROCINADORES[:en]SPONSORS[:pb]PATROCINADORES[:]
[:es]Patrocinador Diamante[:en]Diamond Sponsor[:pb]Patrocinador Diamante[:]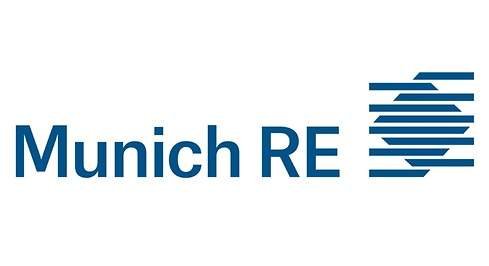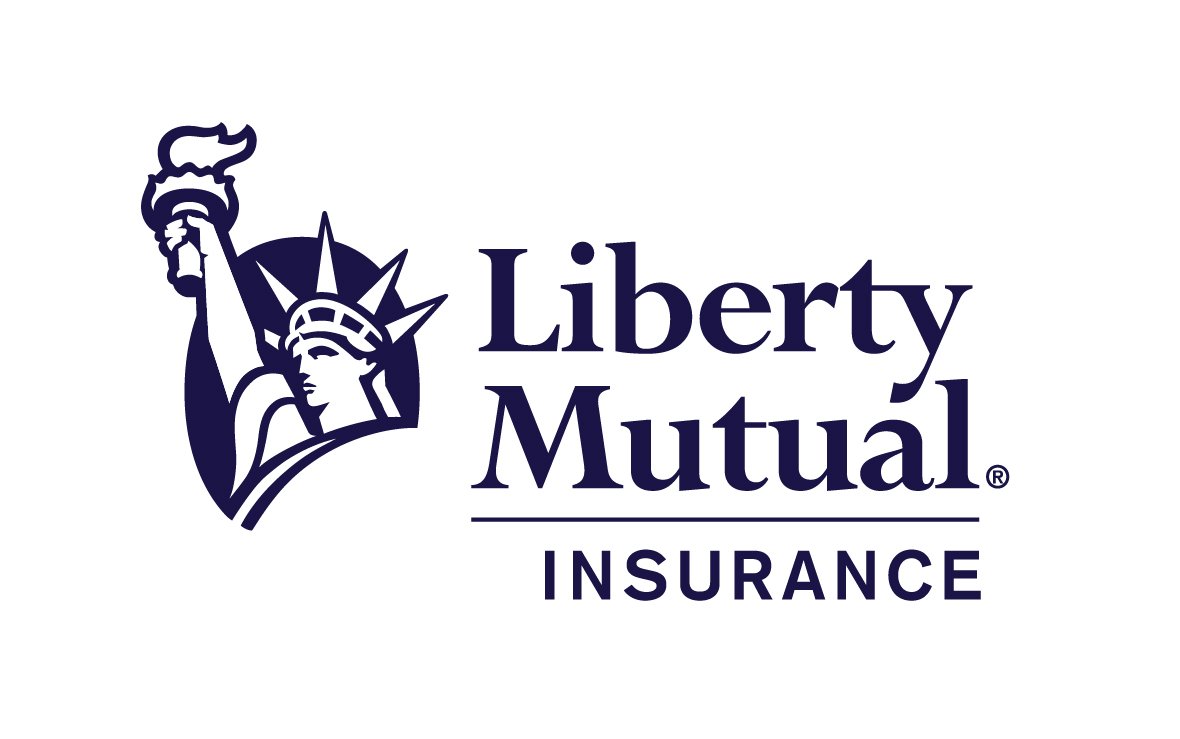 [:es]Patrocinadores Oro[:en]Gold Sponsors[:pb]Patrocinadores Ouro[:]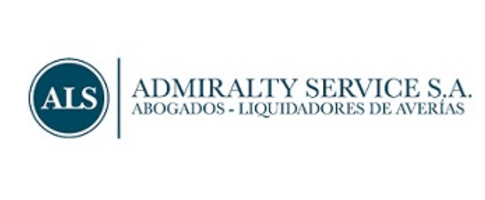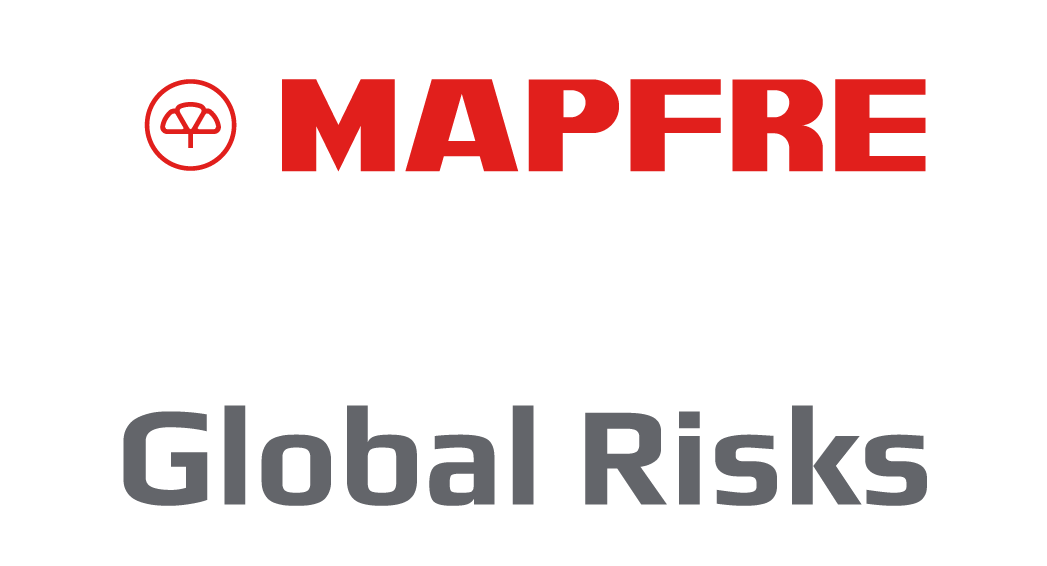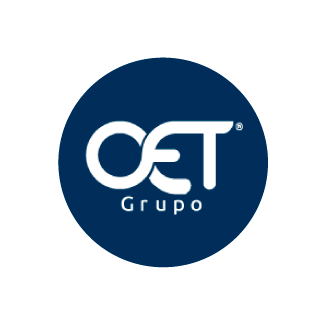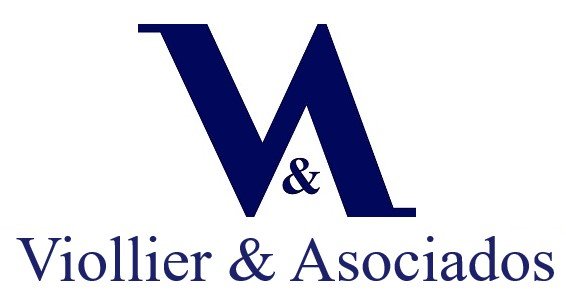 [:es]Patrocinadores Plata[:en]Silver Sponsors[:pb]Patrocinadores Prata[:]
[:es]Socios de medios[:en]Media Partners[:pb]Patrocinadores Mídia[:]
[:es]OBJETIVOS DEL CONGRESO[:en]CONFERENCE OBJECTIVES[:pb]OBJETIVOS DO CONGRESSO[:]
[:es]Como ha sido la regla en las versiones anteriores, este año el evento contará con la participación de expositores de clase mundial que compartirán su visión sobre los factores técnicos y del entorno, que determinarán el rumbo del negocio de los seguros marítimos durante el próximo lustro. 
Sin duda el punto de fuga que orientará gran parte de las discusiones y reflexiones durante el próximo Congreso virtual será el COVID-19 y su impacto sobre las prácticas de suscripción, de gerenciamiento de riesgos y de indemnización, como también sobre el entorno del negocio: la economía, los flujos de comercio, las navieras, los puertos, los operadores logísticos y el mercado reasegurador. 
Se hace evidente que a consecuencia de la Pandemia, se aceleró la transformación digital, se modificaron los hábitos de consumo, se develó la fragilidad de las cadenas de suministro globales y se despertó la conciencia sobre varios riesgos inadvertidos o subestimados. En este contexto, es que el octavo Congreso de ALSUM se convierte en la mejor oportunidad para que quienes aceptan riesgos de marine, en compañía de sus aliados, clientes y proveedores, puedan prepararse para enfrentar los desafíos que la nueva realidad impone al ramo en sus diferentes en dimensiones. 
Los Comités Técnicos de Carga y Cascos de nuestra Asociación, integrados por sobresalientes profesionales de diferentes nacionalidades y eslabones de la cadena del seguro, han identificado los tópicos de discusión más pertinentes en medio de mares tan agitados. La ciencia de datos al servicio de la suscripción, los riesgos emergentes que perfilarán la siniestralidad, la evolución de los talentos del suscriptor, las oportunidades de negocio durante y después de la pandemia, los desafíos del aseguramiento de las demoras en las redes de suministro y los riesgos derivados del Lay-up masivo de embarcaciones son algunas de las conferencias participativas que tendrán lugar durante los tres días del evento.  
Con base en la experiencia de años anteriores y dada la facilidad de la conexión virtual, ALSUM proyecta la inscripción de más de 500 asistentes que podrán interactuar entre si, incluyendo aseguradores (re), brokers, ajustadores, gerenciadores de riesgo, generadores y agentes de carga, operadores logísticos y portuarios, abogados maritimistas, organizaciones gremiales, universidades y autoridades.
Finalmente, en la feria comercial virtual, en los showrooms y en las salas de networking, los asistentes podrán conocer de cerca la propuesta de valor y las soluciones de nuestros patrocinadores. 
¡Lo esperamos![:en]As it has been the rule in previous versions, this year the event will feature the participation of world-class speakers who will share their vision on technical and environmental factors, which will determine the course of the marine insurance business over the next five years.
Without a doubt, the main point that will guide much of the discussions and reflections throughout the next Virtual Congress will be the COVID-19 and its impact on underwriting, risk management, and compensation practices, as well as on the business environment: the economy, trade flows, shipping companies, ports, logistics operators and the reinsurance market.
Evidently, as a result of the Pandemic, digital transformation accelerated, consumption patterns changed, the fragility of global supply chains was revealed, and awareness of several unnoticed or underestimated risks was raised. In this context, the eighth ALSUM Conference becomes the best opportunity for those who accept marine risks, their allies, customers, and suppliers can prepare to face the challenges that new normal imposes on the branch in its different dimensions.
The Technical Committees of Cargo and Hull of our Association, made up of outstanding professionals of different nationalities and connections of the insurance chain, have identified the most relevant topics of discussion in such rough seas. The data science at the service of the underwriting, the emerging risks that will shape the claims, the evolution of the underwriter's talents, the business opportunities during and after the pandemic, the challenges of assuring delays in supply networks and the risks arising from the massive boat lay-up are some of the sharing conferences that will take place throughout the three days of the event.
Based on previous years and given the ease of the virtual connection, ALSUM awaits the registration over 500 attendees who will be able to interact with each other, including (re)insurers, brokers, adjusters, risk managers, cargo agents, logistics and port operators, maritime lawyers, trade associations, universities and authorities.
Finally, in the virtual trade fair, the showrooms, and the networking rooms, attendees will be able to know the value proposition and the solutions of our sponsors.
Join us![:pb]Como tem sido a regra nas versões anteriores, este ano o evento contará com a participação de expositores de âmbito mundial que compartilharão sua visão sobre fatores técnicos e ambientais determinantes para a direção dos negócios de seguros marítimos durante os próximos cinco anos.
Sem dúvida, o ponto principal que guiará muitas das discussões e reflexões neste próximo Congresso virtual será o COVID-19 e seu impacto nas práticas de subscrição, gerenciamento de riscos e indenização, bem como o ambiente de negócios: economia, os fluxos do comércio, as companhias de navegação, os portos, os operadores logísticos e o mercado de resseguros.
É bastante claro que em decorrência da pandemia, a transformação digital acelerou, os hábitos dos consumidores mudaram, a fragilidade das cadeias de suprimentos globais foi revelada e a conscientização sobre vários riscos inadvertidos ou subestimados foi despertada. É nesse contexto que o oitavo Congresso ALSUM se torna a melhor oportunidade para quem aceita riscos do setor marítimo e, na companhia de seus aliados, clientes e fornecedores, poderão se preparar para enfrentar os desafios que a nova realidade impõe à indústria em seus diferentes aspectos.
Os Comitês Técnicos de Cargas e Cascos de nossa Associação, compostos por profissionais de destaque de diferentes nacionalidades e elos da cadeia de seguros, identificaram os temas mais pertinentes para discussão em meio a mares agitados. A ciência de dados para serviços da subscrição, riscos emergentes que descreverão a sinistralidade, a evolução dos talentos do subscritor, as oportunidades de negócios durante e após a pandemia, os desafios do seguro por atrasos nas redes de fornecimento e os riscos derivados do Lay-up massivo de embarcações são algumas das conferências participativas que ocorrerão durante os três dias do evento.
Com base na experiência de anos anteriores e dada a facilidade de conexão virtual, a ALSUM projeta a inscrição de mais de 500 participantes que poderão interagir entre si, incluindo seguradoras (re), brokers, corretores, ajustadores, gerentes de risco, geradores e agentes de carga, operadores logísticos e portuários, advogados marítimos, organizações sindicais, universidades e autoridades.
Finalmente, na feira virtual, nos showrooms e nas salas de networking, os participantes poderão aprender sobre a proposta de valor e as soluções de nossos patrocinadores.
Esperamos você![:]
[:es]CONFERENCISTAS[:en]SPEAKERS[:pb]PALESTRANTES[:]
Juana Francisca Llanos
[:es]Presidenta[:en]CEO[:pb]Presidente[:]Suramericana
Antonio Huertas Mejías
[:es]Presidente del Consejo y CEO [:en]CEO[:pb]Presidente[:]MAPFRE
Ismael Cobos Delgado
[:es]División de Seguridad Marítima[:en]Maritime Safety Division[:pb]Divisão de Segurança Marítima[:][:es]Organización Marítima Internacional[:en]International Maritime Organization[:pb]Organização Marítima Internacional[:]

Howard Kingston
Global Head of Marine
Zurich

Sean Dalton
Head Marine Underwriting North America
Munich Re
Erika Schoch
Regional Head Transportation &
Agriculture LatAm
Swiss Re
Arturo Posada
Head Marine VP LatAm
Liberty Mutual
José Luis Anselmi
Presidente 
Assistcargo
Jonathan Spencer
[:es]Director[:en]Principal[:pb]Diretor[:]The Spencer Company

Juan Carlos Martínez
C.E.O
CargoCorp UW

María Fernanda Alonso
Senior Marine Uw VP 
Swiss Re
Efraín Sorá
Vice President Marine, LAC
The Hartford
Cristina Mujica 
Associate
Clyde & Co
Rene Ellis 
Director LatAm
Buonny
Mita Chavda
Head of Technical Sales 
Concirrus
Alejandra Martínez
Leadership Coaching
 

Andrés Rodríguez
Director General 
Grupo OET 

Christian Hidalgo
Recursos Humanos
CHUBB

Omar Mendonza
Director of Marine & Specialties, North LatAm
CHUBB

 
[:es]Martes 27 de Octubre (hora de Bogotá, Lima, Panamá, GMT -5)[:en]Tuesday, October 27 (GMT-5, Bogota, Lima, Panama)[:pb]Terça-feira, 27 de outubro (horário de Bogotá, Lima, Panamá, GMT -5)[:]
9:00 am

[:es]Lecciones de la Pandemia para el sector asegurador: una visión de valor compartido[:en]Lessons left by the pandemic for the insurance industry: a vision of shared value[:pb]Lições deixadas pela pandemia para o setor de seguros: uma visão de valor compartilhado[:]Juana Francisca Llano – [:es]Presidenta[:en] President at[:pb]Presidente[:] Suramericana, Medellín
10:00 am
[:es]Impacto de las nuevas realidades en el seguro marítimo: balance y prioridades a futuro[:en]Impact of new realities on Marine Insurance: balance and future priorities[:pb]Impacto de novas realidades no seguro marítimo: avaliação e prioridades para o futuro[:]Sean Dalton – Head of Marine Underwriting North America / Munich Re, New York

[:es]Panel[:en]Panel[:pb]Painel[:]: Xavier Pazmiño – Regional VP Marine Chubb LatAm

11:00 am
[:es]Mesa redonda: Transformación de la logística de carga y tendencias para el próximo lustro: oportunidades para el seguro marítimo [:en]Round table: Transforming consumer habits and global supply chains: impact on Marine Insurance[:pb]Mesa redonda: Transformando hábitos do consumidor e cadeias globais de suprimentos: impacto no seguro marítimo[:][:es]Panelistas: [:en]Panelists: [:pb]Painelistas: [:] María Fernanda Alonso (M), Swiss Re – Carlos Plasencia, Kuehne Nagel – José Agustín Hernández, Grupo Aldía Logística – Róbinson Velásquez, Grupo Suppla (DHL)
12:00 pm
[:es]La ciencia de datos al servicio de la suscripción de seguros marítimos: Big Data, IA y Machine Learning[:en]Data science at the service of Marine Insurance underwriting: Big Data, AI and Machine Learning[:pb]Ciência de dados a serviço da subscrição de seguros marítimos: Big Data, IA e Machine Learning[:]Mita Chavda – Head of Technical Sales, Concirrus – London

[:es]Panel[:en]Panel[:pb]Painel[:]: Janna Ceballos, Marine Underwriter, Liberty Specialty Markets

02:00 pm
[:es]Espacios comerciales virtuales. Conozca la oferta de valor y las soluciones de nuestros patrocinadores, a través de exposiciones comerciales interactivas[:pb]Espaços comerciais virtuais. Aprenda sobre a oferta de valor e soluções de nossos patrocinadores, através de feiras interativas[:en]Virtual commercial spaces. Learn about the value offer and solutions from our sponsors, through interactive commercial shows[:]
[:es]Miércoles 28 de Octubre[:en]Wednesday, October 28[:pb]Quarta-feira, 28 de outubro[:] (GMT -5)
9:00 am
[:es]Panorama y prospectiva de la industria naviera: volumen del negocio, riesgos y retos regulatorios[:en]Outlook and prospects for the shipping industry: business volume, regulatory risks and challenges[:pb]Visão geral e perspectiva da industria naval: volume de negócios, riscos e desafios regulatórios[:]Ismael Cobos Delgado – [:es]División de Seguridad Marítima de la Organización Marítima Internacional, OMI[:en]Maritime Safety Division – International Maritime Organization, IMO[:pb]Divisão de Segurança Marítima da Organização Marítima Internacional, OMI[:]
[:es]Riesgos en transporte y manipulación de vacunas, fármacos e insumos químicos asociados a la pandemia: precauciones de suscripción[:en]Risks in transport and handling of vaccines, drugs and chemical supplies associated with the pandemic: underwriting precautions[:pb]Riscos no transporte e manuseio de vacinas, medicamentos e suprimentos químicos associados à pandemia: precauções de subscrição[:][:es]Introducción teórica[:en]Theoric introduction[:pb]Introdução teórica[:]: Erika Schoch – Swiss Re

[:es]Panelistas: [:en]Panelists: [:pb]Painelistas: [:]Federico Peraza – ASSA Panamá (M), José Luis Anselmi – AssistCargo, René Ellis – Buonny

10:00 am
[:es]¿Qué están esperando los clientes del seguro marítimo?Desafíos de suscripción y usos de tecnología en mares agitados[:en]What are marine insurance customers expecting? Underwriting challenges and technology uses in rough seas[:pb]O que os clientes de seguros marítimos estão esperando? Desafios de subscrição e uso de tecnologia em mar agitado[:]Howard Kingston: Global Head of Marine / Zurich, London

[:es]Panel[:en]Panel[:pb]Painel[:]: Charlotte Warr, Managing Director, Sarnia Training

11:00 am
[:es]Explosión y combustión espontánea de mercancías en Latinoamérica: antecedentes y vulnerabilidades[:en]Explosion and spontaneous combustion of goods in Latin America: antecedents and vulnerabilities[:pb]Explosão e combustão espontânea de mercadorias na América Latina: antecedentes e vulnerabilidades[:][:es]Introducción teórica[:en]Theoric introduction[:pb]Introdução teórica[:]: Miguel Velasquez, Hannover Re

[:es]Panelistas: [:en]Panelists: [:pb]Painelistas: [:]Paul Cáceres (M), Pacífico Seguros – Andrés Rodríguez, Grupo OET – Puerto de Valparaíso

[:es]Embarcaciones detenidas por la pandemia y la crisis económica: los retos del Lay-up y la reactivación de la maquinaria[:en]Vessels stopped by the pandemic and the economic crisis: the challenges of entry and exit from Lay-up[:pb]Barcos parados pela pandemia e pela crise econômica: os desafios do Lay-up e reativação de máquinas[:]Darren Webb, Underwriting Manager; Carri Woodburn, Head of Loss Prevention – The Shipowners Club
12:00 pm
[:es]Panel de Discusión – Beirut, crónica de una muerte anunciada: enseñanzas para la suscripción[:en]Panel Discussion: Beirut, Chronicle of a Death Foretold: trachings for underwriting[:pb]Painel de discussão: Beirute, crônica de uma morte predita: ensinamentos para subscrição[:][:es]Introducción teórica[:en]Theoric introduction[:pb]Introdução teórica[:]: Efraín Sora (M) – The Hartford. [:es]Panelistas: [:en]Panelists: [:pb]Painelistas: [:]Cristina Mujica – Clyde & Co, César Salerno – Fidens Group, José A. Harfuch – GFHK
02:00 pm
[:es]Espacios comerciales virtuales[:en]Virtual commercial spaces[:pb]Espaços comerciais virtuais[:]
[:es]Jueves 29 de Octubre[:en]Thursday, October 29[:pb]Quinta-feira, 29 de outubro[:] (GMT-5)
9:00 am
[:es]Diagnóstico y prospectiva del negocio asegurador: ante la oportunidad de ser más relevantes[:en]Diagnosis and prospects of the insurance business: the opportunity to be more relevant[:pb]Diagnóstico e perspectivas do negócio segurador: diante da oportunidade de ser mais relevante[:]Antonio Huertas Mejías: [:es]Presidente del Consejo y CEO [:en]CEO[:pb]Presidente[:] MAPFRE, Madrid

[:es]Panel[:en]Panel[:pb]Painel[:]: Jorge Claude, Asociación de Aseguradoras de Chile AACH

10:00 am
[:es]Elementos de suscripción y administración de riesgos en el aseguramiento de distribución urbana y última milla[:en]Underwriting and Risk Management elements in package insurance[:pb]Elementos de subscrição e gestão de riscos no seguro de pacotes[:]Jorge Mario Gómez, Cargo Insurance Manager / Seguros del Estado, Bogotá

[:es]Panel[:en]Panel[:pb]Painel[:]: Omar Mendoza, Director of Marine & Specialties North LatAm, Chubb

[:es]Panel de Discusión: Impactos del COVID-19 en el seguro de Cascos y Responsabilidades Marítimas[:en]Panel Discussion: Impacts of COVID-19 on Hull and Marine Liability insurance[:pb]Painel de discussão: Impactos do COVID-19 no seguro de cascos e responsabilidade civil marítima[:][:es]Panelistas[:en]Panelists[:pb]Painelistas[:]: Rosa Morán (M) – Swiss Re, María Grazia Blanco – Bolina Gay Blanco, Jonathan Spencer – The Spencer Company, Arturo Posada – Liberty Mutual
11:00 am
[:es]Acumulación de carga: mejoras en los procesos de estimación en nodos principales de almacenamiento[:en]Cargo accumulation: improvements in estimation processes in storage main nodes[:pb]Acumulação de carga: melhorias nos processos de estimativa nos nós principais de armazenamento[:]Juan Carlos Martínez, CEO CargoCorp UW

[:es]Panel[:en]Panel[:pb]Painel[:]: Fernando Barrio, Director General Ejecutivo, Names

12:00 pm
[:es]Y ahora ¿a quién culpamos? Reflexiones sobre liderazgo y resiliencia hoy[:en]And now who do we blame? Reflections on Leadership and Resilience Today[:pb]E agora quem culpamos? Reflexões sobre liderança e resiliência hoje[:]Alejandra Martínez, Consultant

[:es]Panel[:en]Panel[:pb]Painel[:] Christian Hidalgo, Chubb – Manuel Fronciani, Seguridad Seguros – Andrea Silva, Nación Seguros

02:00 pm
[:es]Espacios comerciales virtuales[:en]Virtual commercial spaces[:pb]Espaços comerciais virtuais[:]
03:30 pm

Panel de Clausura

[:es]Panelistas[:en]Panelists[:pb]Painelistas[:]: Xavier Pazmiño, Presidente de ALSUM, Regional VP Marine Chubb – Henrique Cabral, Munich Re – Leonardo Morales, Helvetia – Luis Nuñez, La Monumental Seguros
[:es]ESTRATEGIAS DE NETWORKING[:en]NETWORKING STRATEGIES[:pb]ESTRATÉGIAS DE NETWORKING[:]
| | | | |
| --- | --- | --- | --- |
| [:es]Contacto entre asistentes[:en]Contact amongst attendees[:pb]Contato entre participantes[:] | Showrooms | [:es]Feria Comercial[:en]Trade Fair[:pb]Feria Comercial[:] | [:es]Café ALSUM[:en]ALSUM Café[:pb]Café ALSUM[:] |
| | | | |
| [:es]Acceda a la lista de participantes y contáctelos a través de la página web del Congreso (inbox)[:en]Access the list of participants and contact them through the Congress website (inbox)[:pb]Acesse a lista de participantes e entre em contato através do site do Congresso (inbox)[:] | [:es]Conozca la oferta de valor y las soluciones de nuestros patrocinadores, a través de exposiciones comerciales interactivas[:pb]Aprenda sobre a oferta de valor e soluções de nossos patrocinadores, através de feiras interativas[:en]Learn about the value offer and solutions from our sponsors, through interactive trade shows[:] | [:es]Acérquese al stand virtual de nuestros patrocinadores y explore oportunidades de negocio[:en]Come to the virtual stand of our sponsors and explore business opportunities[:pb]Venha ao estande virtual de nossos patrocinadores e explore oportunidades de negócios[:] | [:es]Explore contactos de forma aleatoria conectándose a nuestros chats grupales (general y temáticos)[:en]Explore contacts randomly by connecting to our group chats (general and thematic)[:pb]Explore contatos aleatoriamente, conectando-se aos nossos bate-papos em grupo (gerais e temáticos)[:] |