World trade to fall by 9.2% in 2020: WTO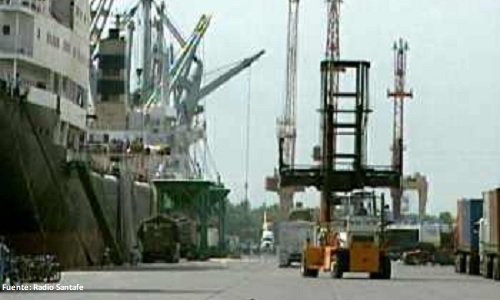 13/10/2020
A drop of 9.2 percent will see the world economy in 2020 followed by growth of 7.2 percent in 2021, according to the World Trade Organization (WTO) in its revised trade forecast.
http://www.radiosantafe.com/ – In April, the WTO had predicted a fall in the volume of world merchandise trade by 2020 of between 13 and 32 percent because the COVID-19 pandemic disrupted economic activity and life around the world.
'World trade shows signs of recovery from a deep fall induced by COVID-19', WTO economists explained in a press release, adding that 'the strong performance of trade in June and July produced some signs of optimism for overall trade growth in 2020'.
However, the WTO's updated forecast for next year is more pessimistic than the previous estimate of growth of 21.3 percent, and leaves trade in goods well below the pre-pandemic trend in 2021.
The WTO warned that 'any recovery could be interrupted by the current effects of the pandemic'.
WTO Deputy Director-General Yi Xiaozhun said at a press conference that the trade impact of the crisis has had dramatic differences between regions. There were 'relatively modest declines' in trade volumes in Asia and 'stronger contractions' in Europe and North America.
Coleman Nee, a leading WTO economist, explained that 'China is supporting intra-Asian trade' and that 'China's import demand is underpinning intra-regional trade' and 'contributing to global demand'.
Although the trade downturn during the COVID-19 pandemic is similar in magnitude to the global financial crisis of 2008-2009, the economic context is very different, WTO economists emphasized.
'The contraction of GDP has been much stronger in the current recession and the fall in trade has been more moderate 'noted, adding that the volume of world merchandise trade is expected to fall only about twice as much as world GDP and not six times as it did during the fall in 2009.
See original article at: http://www.radiosantafe.com/
RELATED NEWS
11/05/2021
5G technology will facilitate the improvement of platforms used by insurers to parameterize variables and streamline policy pricing processes. Likewise, Artificial Intelligence is the one that will allow to measure accurately the damage of a vehicle after an incident, providing more quality and speed in the expert processes. [...]
10/05/2021
La mayor demanda de productos del mar de China ha agotado las poblaciones de peces alrededor de sus aguas costeras, lo que ha obligado a los arrastreros chinos a explotar otras aguas. Las estimaciones de la pesca ilegal china en América del Sur son asombrosas. El titular de Calamasur, una asociación pesquera local en Perú, estimó que la flota china puede estar pescando ilegalmente 50.000 toneladas de calamar de Humboldt en aguas peruanas, uno de los principales objetivos de las expediciones de pesca chinas. [...]
06/05/2021
El 6 de mayo de 2011, hace exactamente 10 años, terminamos de redactar los estatutos de ALSUM, la asociación que hoy representa y capacita a la red de suscriptores de seguro marítimo en Latinoamérica. [...]
04/05/2021
Nos complace anunciar que ALSUM será aliado en Marine Insurance Americas para discutir sobre los problemas que afectarán a la región en 2021 y que impactarán el Seguro Marítimo. Nuestro presidente, Xavier Pazmiño, será el representante en este evento. Los miembros de la Asociación podrán registrarse a este evento con descuento. [...]