Distribution, challenge of the COVID vaccine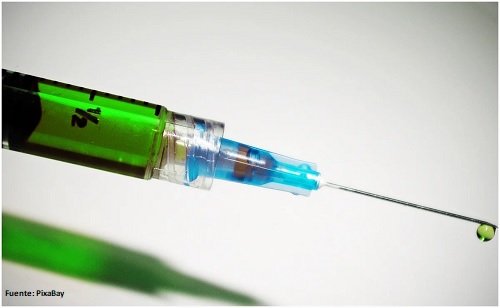 15/09/2020
The mobilization of 10 billion doses will be a major logistical challenge, as they will likely need a temperature of up to -80°C.
https://www.eluniversal.com.mx/ – As soon as a vaccine against Covid-19 is available, the world will face the challenge of distributing it in as many countries as possible.
At the start, around 10 billion doses will be distributed, which will require a significant logistical effort, as they will probably need a temperature of up to -80°C.
The first vaccine that proves to be safe and effective could theoretically be the ideal candidate, that is, not only be effective, but also suitable for scalable production and a feasible distribution at standard temperatures (between -2 and -8°C)
 'However, the announced production capacities are especially high for vaccines of the new types of RNA vector and viral vector, and the RNA platform in particular is more likely to need extreme logistic requirements.', exposes the study Providing Pandemic Resilience by DHL and McKinsey & Company.
If the vaccine needs to be transported at very low temperatures, pharmaceutical companies, governments, and logistics providers will need to manage several requirements on a larger scale.
Just to ensure global coverage for the next two years, it may take about 200,000 trips of passive refrigerated cargo containers on about 15,000 flights.
'Both the availability of suitable packaging and the maximum permitted quantities of dry ice in air cargo shipments could limit shipping capacities in certain cases, if the necessary preparations are not made in time,' the study notes.
Regions with a particularly warm climate and limited cold chain logistics infrastructure, such as Africa and India, may face restrictions on access to the vaccine.
DHL estimates that only 25 countries have an advanced logistics chain that supports vaccine distribution at very low temperatures.
 Air odyssey
 For its part, the International Air Transport Association (IATA) agreed that distributing the vaccine against Covid-19 worldwide will require a significant amount of cargo flights under special conditions.
'Safe delivery of the vaccine against the Covid-19 will be the mission of the century for the air cargo industry, but this will not happen without proper planning and the time is now.
'We urge governments to cooperate in the facilitation of the logistics chain, security and border processes to face the huge task ahead,' said Alexandre de Juniac, CEO of IATA.
The airlines believe that facilities will be required such as giving priority for landing and take-off to flights carrying vaccines, exempting crew members from quarantine periods that are still requested in some countries, eliminate curfews for planes to land on schedule, as well as a tariff rebate to facilitate the movement of the vaccine.
IATA also warned that there might be limited availability of aircraft because several airlines have decreased their fleet in the face of falling passenger traffic.
See the original article at: https://www.eluniversal.com.mx/
RELATED NEWS
22/09/2020
Insurance penetration grew to 2.4% of GDP, but the country is well below the 8% recorded by the OECD, said the finance secretary [...]
22/09/2020
The institution highlights the new technologies and infrastructure to handle cargo [...]
22/09/2020
Swiss Re has stayed at the top of the Top 50 Global Reinsurance Groups leaderboard, as significant growth in large non-life transactions helped the company increase its gross premiums written by 16% in 2019. [...]
22/09/2020
Colfecar projects that transporters will again mobilize up to 9.9 million tons at the end of the year. The association asks to suspend toll payments. [...]