Ras Abu Aboud, world's first removable and reusable stadium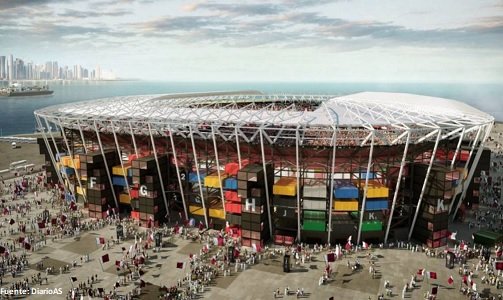 12/01/2021
It will be made by colored containers and will have a capacity of 40,000 spectators.
https://bajio.telediario.mx/ – The Ras Abu Aboud stadium will be the world's first removable and reusable venue, as it will be made of coloured containers for a total capacity of 40,000 spectators.
'The goal is to create a socially responsible stage based on the concepts of modularity, mobility, legacy, functioning and iconic image,' said the FIA study.
The design is mainly based on standard transport containers that can be easily disassembled for construction in other countries.
It is estimated that this complex is ready for the beginning of 2021, which will host the next Qatar World Cup 2022, which starts in November of that year.
See original article at: https://bajio.telediario.mx/
RELATED NEWS
19/01/2021
Three out of 13 crew members dead, six rescued after a Palau-flagged cargo ship sinks in bad weather in the Black Sea. [...]
19/01/2021
Throughout the year 2020, the Panama Maritime Authority, through the registry of vessels of Panama has managed to reach a total of 230,577,081 GRT (gross registered tons), through the 8,516 vessels registered under the Panamanian flag. These figures represent growth 6.22%, compared to 217,083,822 GRT obtained by December 2019, according to data from the IHS Markit platform. [...]
19/01/2021
The 'crew change' system has collapsed internationally due to the coronavirus pandemic. Hundreds of thousands of sailors are still unable to leave their ships, without returning home and often without pay. [...]
19/01/2021
Although Fitch Ratings expects the return on capital of the reinsurance sector to improve notably in 2021, analysts warn that price improvements are likely to 'gradually fade' over the next 12-18 months on the back of ample capital and an elevated risk appetite. [...]