SUSEP Resolution allows the issuance of insurance-linked bonds in Brazil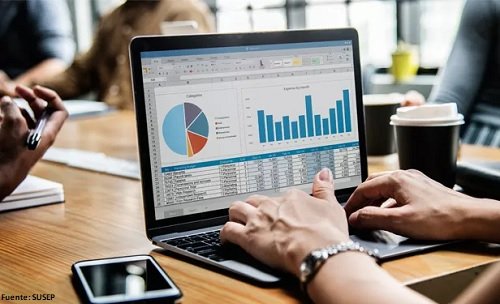 12/01/2021
The standard allows new forms of risk transfer with cost reduction.
http://novosite.susep.gov.br/ – On December 16, 2020, Resolution No. 396 of the CNSP was published in the Official Gazette, which deals with reinsurance or retrocession operations, and their financing through debt linked to (re) insurance risks, also known as Insurance Linked Securities (ILS).
The ILS is a new alternative for risk transfer that is frequently adopted on the international stage. The new Resolution provides for the local reinsurer (RPE) whose sole purpose is to accept risks through reinsurance or retrocession operations and the financing provided by ILS.
Among the advantages that the ILS will bring to the Brazilian market is the possibility of new forms of risk transfer with cost reduction, which will enable better prices for the consumer, encouraging innovation and favoring the development of the Brazilian market. The general expectation is very positive in relation to this new operation in the Brazilian market, especially when considering the international experience.
The new resolution takes effect on January 4, 2021 and can be accessed at the link:   https://www.in.gov.br/en/web/dou/-/resolucao-cnsp-n-396-de- December 11, 2020-294331209
See original article at: http://novosite.susep.gov.br/
RELATED NEWS
19/01/2021
Three out of 13 crew members dead, six rescued after a Palau-flagged cargo ship sinks in bad weather in the Black Sea. [...]
19/01/2021
Throughout the year 2020, the Panama Maritime Authority, through the registry of vessels of Panama has managed to reach a total of 230,577,081 GRT (gross registered tons), through the 8,516 vessels registered under the Panamanian flag. These figures represent growth 6.22%, compared to 217,083,822 GRT obtained by December 2019, according to data from the IHS Markit platform. [...]
19/01/2021
The 'crew change' system has collapsed internationally due to the coronavirus pandemic. Hundreds of thousands of sailors are still unable to leave their ships, without returning home and often without pay. [...]
19/01/2021
Although Fitch Ratings expects the return on capital of the reinsurance sector to improve notably in 2021, analysts warn that price improvements are likely to 'gradually fade' over the next 12-18 months on the back of ample capital and an elevated risk appetite. [...]